Jackie Collins (pictured here with her granddaughters) was given an OBE in 2013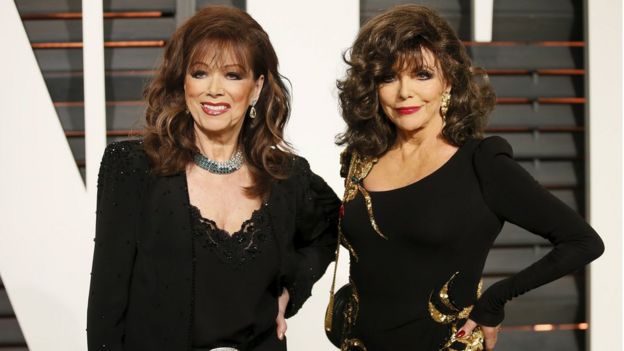 Actress Joan Collins (right) called her sister "wonderful, brave and beautiful"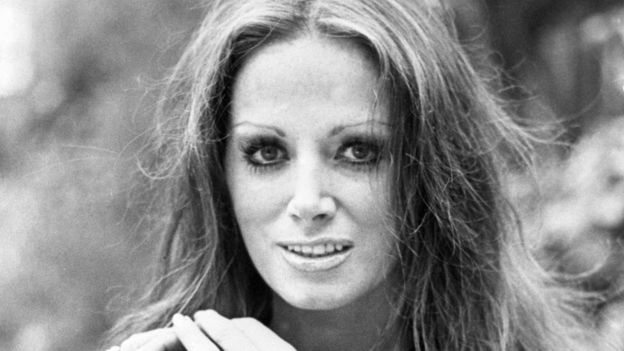 Jackie Collins published her first novel in 1968
Scandalous bestseller

Her sister Joan, 82, who only learned the news herself in the last few weeks, told People magazine she was "completely devastated".
"She was my best friend. I admire how she handled this. She was a wonderful, brave and a beautiful person and I love her," she said.

Jackie Collins, who was born in London, began writing as a teenager, making up racy stories for her schoolfriends, according to a biography on her website.
Her first novel, The World is Full of Married Men, was published in 1968 and became a scandalous bestseller. It was banned in Australia and branded "disgusting" by romance writer Barbara Cartland.

In 1985, her novel Hollywood Wives was made into a mini-series by ABC, starring Anthony Hopkins and Candice Bergen.
Collins said that she "never felt bashful writing about sex". "I think I've helped people's sex lives," she said.
"Sex is a driving force in the world so I don't think it's unusual that I write about sex. I try to make it erotic, too."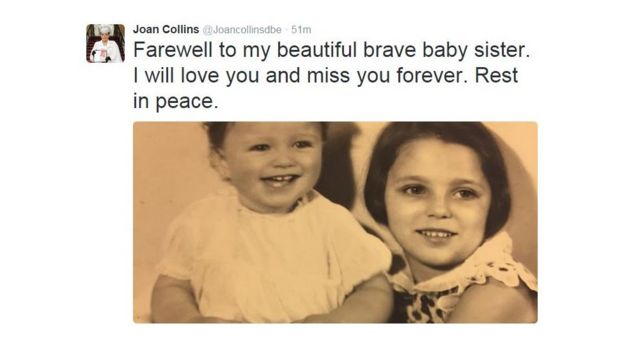 Collins had lost her mother, second husband and fiance to cancer.
She told the Press Association earlier this month that she had chosen to celebrate life rather than mourn those she had lost.
"I refuse to mourn people, because everybody dies," she said. "Death and taxes, you can't avoid either".
Private memorial services are due to be held for her family in both the UK and in the US.
Farewell to a fabulous, flamboyant lady with wit, intelligence and a wonderful and very fertile imagination. Sleep with the angels....The PICs