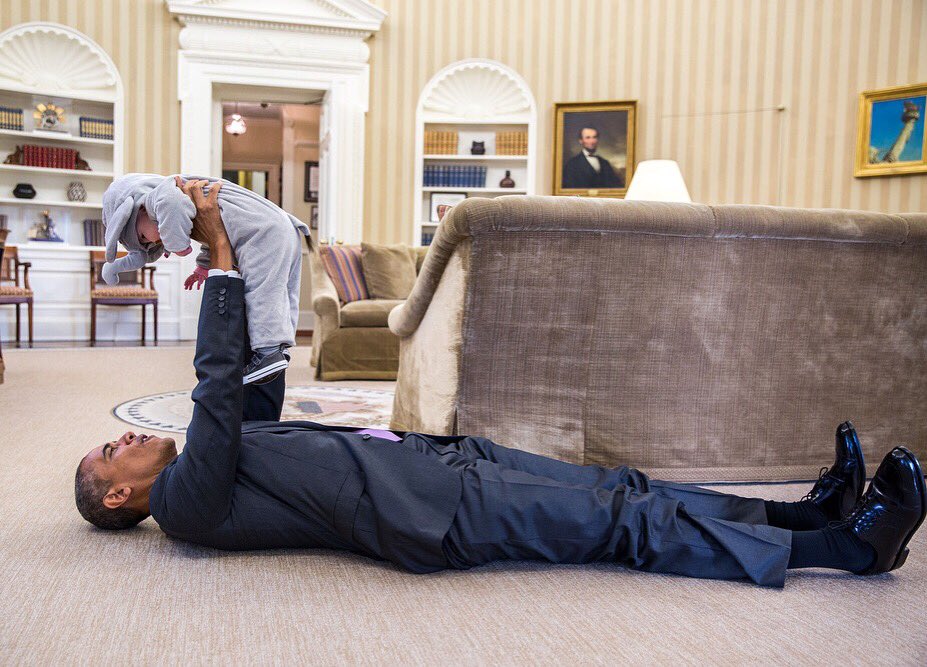 President Obama plays with Ella Rhodes in her elephant Halloween costume.
Toddler dressed up as the Pope wins the best costume prize at Obama's White House Halloween party

Hundreds of children dressed up in spooky costumes took over the White House's South Lawn to celebrate Halloween with President Obama and the First Lady.
The President was particularly impressed by a young boy dressed up as the Pope, declaring 'top prize' as the toddler was pushed towards him in a Popemobile.
The boy was among hundreds of local schoolchildren and children from military families who came trick or treating at the White House on Friday, dressed as caped crusaders, furry creatures, princesses and other characters.
At least one girl dressed as the First Lady, but Michelle Obama and the President did not dress up themselves. In previous years, Michelle has been known to don leopard-print clothes and cat ears.
The Obamas smiled and cracked jokes with parents as they handed out the White House's own Halloween cookies, M&Ms, fruit bars, kettle corn, candies and baseball cards featuring their dogs Bo and Sunny.
Halloween at the White House is an annual tradition that stretches as far back as the Eisenhower administration. President Nixon was the first to host a family event and invite large groups of children and their parents.